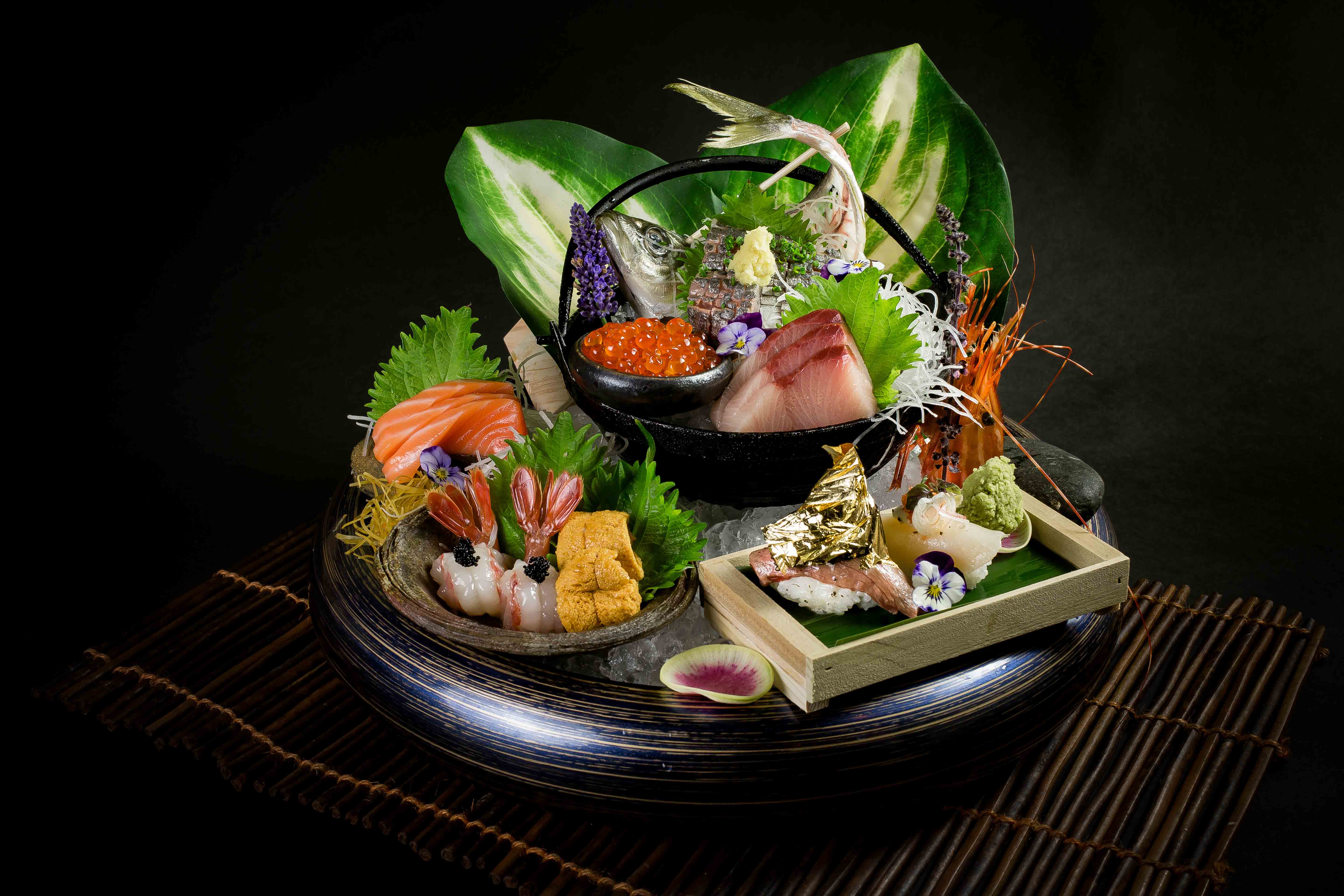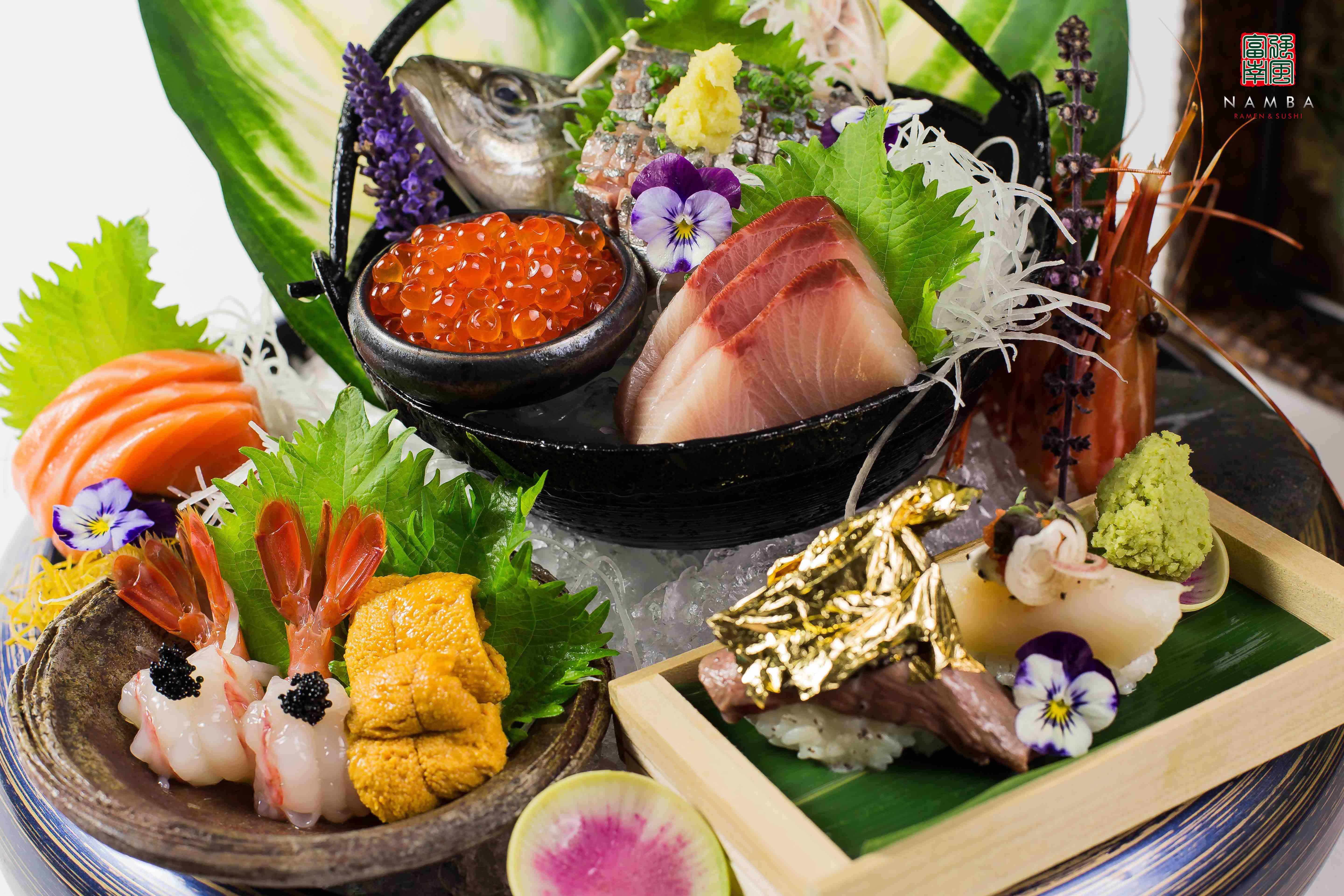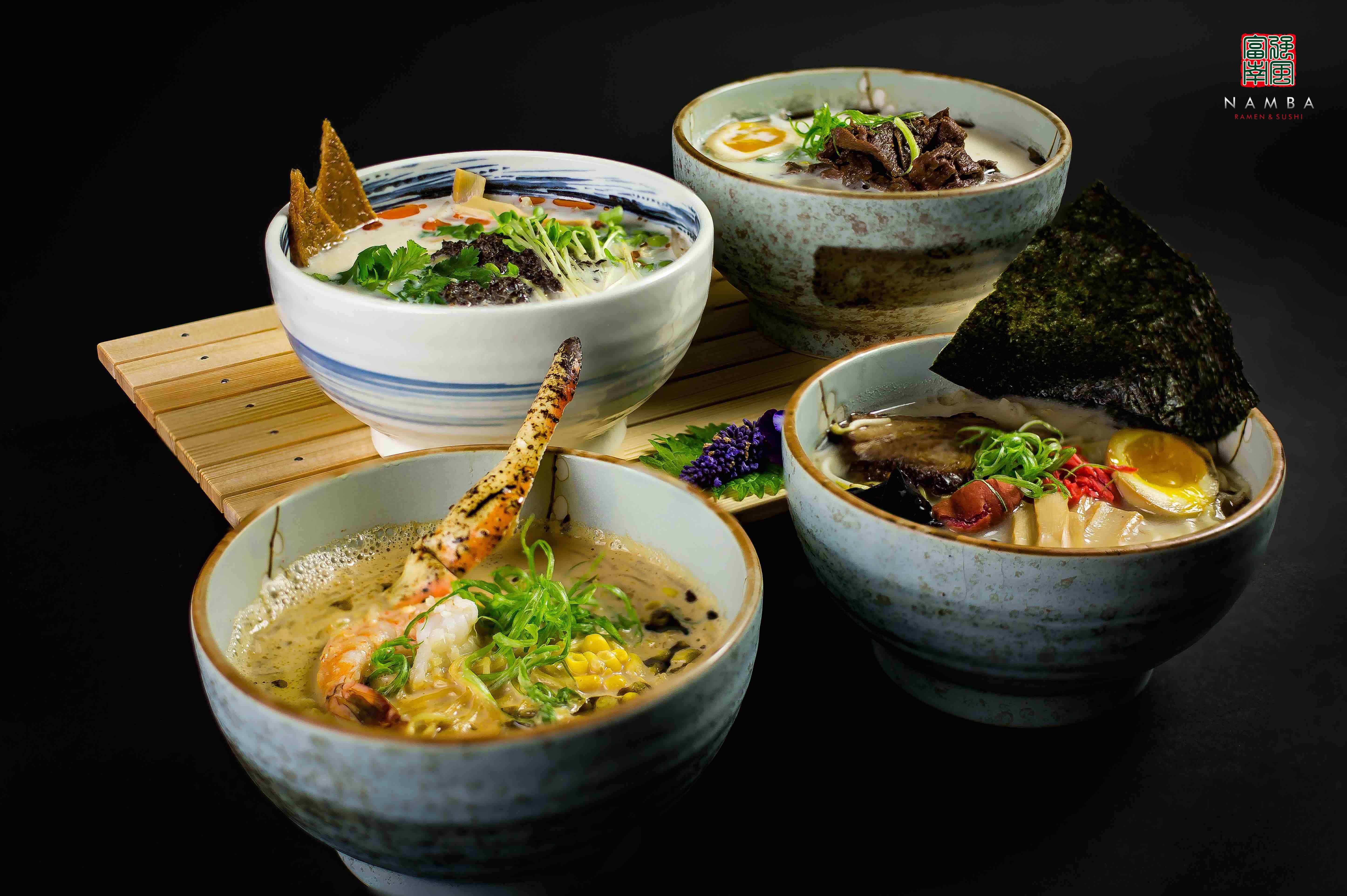 NAMBA invites you to experience the heart of Izakaya dining – where Japanese comfort foods and specialties, are served mainly as small plates to share.
Namba is a district of Osaka, Japan, known for its dense and diverse profusion of shopping, entertainment and dining venues. And it is within these streets where Izakayas and its dining style, are best and most richly exemplified.
NAMBA's Small Plates encompass enticing dishes of beef, chicken, pork and vegetables – a bounty of flavors, textures and colors, created to pique and satisfy your palate.
As Executive Chef of Namba, Chef Koko rules with his uncompromising standards for the freshest ingredients, and continues to offer his signature fare that Naples has so enthusiastically embraced – Ramen, Sushi & Grill.
NAMBA's Ramen is served as a Personal Size portion, along with savory custom toppings of choice. Aburi Sushi also takes a spotlight – a style of nigiri sushi, where the raw (shell) fish is partially grilled topside. And Premium Selections on the Grill, beckons with mouthwatering Prime Rib Eye, Alaskan King Crab and Whole Tiger Prawn. 
Known for his meticulous balance of flavors, and exquisitely plated dishes, Chef Koko continues to showcase Japanese cuisine to Naples, with innovative flair. All this in a very casual, unpretentious setting, so that you can get to the best part of your day – relaxing and socializing with friends and family.

Food is one of Nature's greatest gifts – abundant with health benefits
and beauty, in its natural form.
My passion for Japanese cuisine, is to share this gift with you.
It is my pleasure to take the time – often hours or days – to carefully prepare
ingredients, use hand-crafted techniques, and special order items for superior
quality and taste. I use no shortcuts or substitutions.
All this, so that you can experience and enjoy fine Japanese cuisine,
the way it is meant to be  

Welcome to NAMBA.
Chef Koko
Growing up in his native Thailand, Chef Koko was certainly immersed in a food-lover's milieu – the family's restaurant business, his grandmother's home-cooking, and the diverse regional cuisines that are home to the ethnic groups in Thailand.
Interestingly, Chef Koko's original profession was that of an electrical engineer, and it was a leisure trip to Japan, that made him completely impassioned to become a chef of Japanese cuisine. Chef Koko then devoted years to immersing himself in Japanese food and culture, along with privileged apprenticeships with renowned celebrity chefs.
Chef Koko pays particular tribute to his mentor, critically acclaimed and respected Chef Makoto Okuwa. It was under the intense , private tutelage with Chef Okuwa, that he was taught how to discern the ingredients, flavors and balance of any dish, from the inside-out.
The perfect simplicity of an ingredient, prepared with absolute precision, harmony and technique – finally plated as an alluring visual art for the senses – is what perpetuates Chef Koko's passion and artistry as a chef.
And Chef Koko now welcomes you to NAMBA – where he invites you to partake in his love and art of Japanese cuisine.
NAMBA NAPLES